Building a Stronger Midway
By CHAD KULAS, Midway Chamber of Commerce Executive Director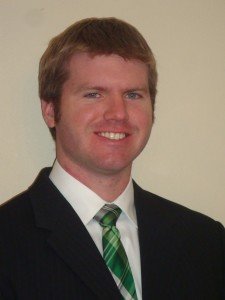 Recently, the Midway Chamber's Economic Development meeting took a bus tour of University Ave. to see all the progress being made with new buildings and redevelopments. If you have not looked at all the projects happening, our neighborhood has already changed and continues to do so with more investment. Here's a sampling of what we saw on our tour.
We started our tour at Hmongtown Marketplace, 217 Como. Owner Toua Xiong has an amazing back story, from refugee to keeping his business afloat. Located at the old Shaw lumber site, Hmongtown Marketplace has well over 100 vendors who can sell you anything from authentic Hmong cuisine to clothes, insurance and many more items.
Once on University Ave., we headed west and saw the former Old Home site, now the mixed-use housing and retail Western-U Plaza. At 769 University, a new bright, colorful building is about to open – the Mini Oski Ain Dah Yung Center. The site will be home to 42 units of affordable housing development serving American Indian youth experiencing homelessness. Our first stop was at 1000 University, a building that re-opened in 2015 and is managed by Suntide Commercial Realty. Suntide has been a strong supporter of the Midway, also managing locations farther west like the Case Building and the Court Building.
Another example of mixed-use is at the northeast corner of Hamline and University – Hamline Station. The development has over 100 units of workforce housing and 13,000 square feet of retail space on the first floor. The Magic Noodle, one of the most hyped new restaurants in our neighborhood, opened earlier this year to rave reviews.
Our second stop was next to Allianz Field. We did our tour days after the first playoff game and the Tommie-Johnnie game both played there. Now that the team (and stadium) have wrapped up its first season, we'll see what other events will be hosted there. The space is available for corporate events and nonprofits, as well. The site next to the field is in the process of being redeveloped; much like Allianz Field itself, Mortenson is working on the site. With Allianz Field has come new bars. The Black Hart of Saint Paul and the Midway Saloon have both opened in the past year across University from Allianz. Mixed-use will also go west of Allianz, as Bremer Bank's old location will be redeveloped with housing above it and the old Furniture Barn site will also be mixed-use.
Our final stop was a tour within a tour – this time of the new murals from the Chroma Zone festival. Twelve murals are in the Creative Enterprise Zone, created by artists from all over the world. Many of the murals can be seen on a walking tour, and they brighten up the neighborhood. For more information on the murals, go to https://creativeenterprisezone.org/chroma-zone.
Our tour ended back where we began, at Hmongtown Marketplace where we ate at the food court. If you have not had a meal at the food court, you're missing out on a great place to enjoy Hmong food. Most vendors leave around 6 p.m. and the food court offers several options. Hmongtown Marketplace may be expanding in the future, making it an even larger cultural destination.
University Avenue is continually changing, with billions of dollars spent on investment along the corridor since Green Line construction began. That investment has included several housing projects, a new Senate building, new restaurants, homes for nonprofits and businesses alike and the home of the Minnesota United FC.
If you take the same route as we did, you will also see a new mural at the northwest intersection of Dale and University, which reads "Development without Displacement." As someone who lived in Frogtown for close to 10 years, this message resonates with me and I do hope developers will think about the community beyond their project. At the Midway Chamber, we strive to "build a stronger Midway." My hope is developers will embrace both messages.