By MICHAEL KUCHTA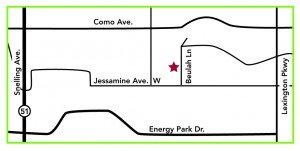 Recycling your food scraps and other household organic waste just got easier. District 10's new organics recycling site in Como Park is now open, on Beulah Lane just north of the Humane Society.
The District 10 site is closer and more convenient than most county yard waste sites: in fact, it's available 24 hours a day, seven days a week. The site is free for all Ramsey County residents.
A community drop-off is a great option for those who don't have space or time to maintain their own backyard compost pile. A typical household that recycles organic waste can cut its trash volume by one-third.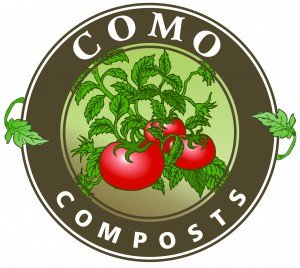 Because the waste goes to a commercial processing center, the District 10 site can take items you can't compost in your backyard. Acceptable items include:
• Food scraps (including fruit, vegetables, meat, fish, bones, eggs, and dairy);
• Coffee grounds and tea bags;
• Paper towels, paper napkins, paper tissues, and delivery pizza boxes.
For a detailed list of acceptable items, go to the Organics Waste page at ramseyrecycles.com.
To get started: Set up a food scrap bin in your kitchen. Line it with a compostable bag, and place food scraps in the bin every day. When the bin is full, deposit your scraps at the organics recycling site. Compostable bags are available at the District 10 office; a limited supply of bins and starter kits will be available at the Ice Cream Social on July 15, and at the District 10 office while supplies last.
The Como Park site is an initiative of District 10's Como Composts campaign, with the cooperation and support of Ramsey County, Saint Paul Parks and Recreation, and the Solid Waste Management Coordinating Board.
Ice Cream Social July 15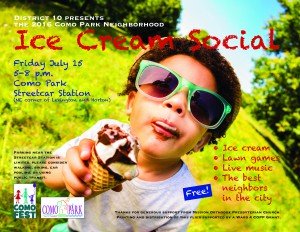 District 10's annual Ice Cream Social takes place Fri., July 15 from 5-8pm at the Historic Streetcar Station (1224 Lexington Pkwy. N.). It's a night of free ice cream—courtesy of Kemps and Mission Orthodox Presbyterian Church—plenty of lawn games, live music, and hanging out with the best neighbors in the city. The entire neighborhood is invited.
On top of that, we'll have a small ceremony honoring the refurbished pedestrian bridge. Plus, you can catch up with representatives from Eureka Recycling, the Humphrey Job Corps Center, the Como Park Falcon Heights Living at Home Block Nurse Program, and Saint Paul Parks and Recreation.
The Streetcar Station is at the northeast corner of Lexington and Horton. Nearby parking is limited, especially because of road construction. So, please consider walking, biking, carpooling, or taking public transit. We'll have extra bike racks on hand, and even a mechanic from My Bike Project to do minor repairs.
The Ice Cream Social is part of ComoFest, which brings fun every weekend in July to different parts of the Como neighborhood.
Pick up a recycling bin any Sunday
The Como Park Streetcar Station is open from noon-4pm every Sunday between now and the end of September. We'll have a District 10 board member on hand to distribute recycling bins, organics composting bags, or just take your comments and suggestions. The Streetcar Station is at the northeast corner of Lexington and Horton.
Get D10 news every week
Didn't know about the latest update with the Sholom Home property? Wonder what's going on at the State Fairgrounds? Need to keep track of music and other activities at the Como Lake Pavilion? Surprised by closed bridges or other road construction?
Then you probably haven't been reading District 10's free weekly email newsletter. It's the best way to keep up with neighborhood events. We send it to your inbox every Friday. To sign up: go to www.district10comopark.org, then click the newsletter icon in the right column.