Building a Stronger Midway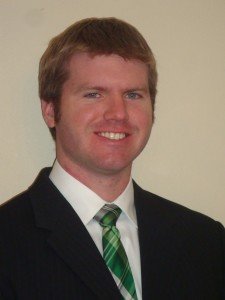 By CHAD KULAS, Midway Chamber of Commerce Executive Director
Oct. 1-7 was Minnesota Manufacturing week, and events were planned and celebrations occurred throughout the state in an effort to honor and raise awareness of the many products created in Minnesota. Historically, the Midway community has been one of the top homes for manufacturing in Saint Paul as well as the state. With a perfect space in the middle of the Twin Cities, the Midway was a natural spot for manufacturing. Having easy access to several rail lines helped get things started over 100 years ago, and many of the old buildings remain today (though many have been repurposed).
Today, the Griggs-Midway Building at the corner of Fairview and University is home to several organizations, nonprofit and for-profit alike. But when I worked there almost 20 years ago I was fascinated to realize it had once been a candy and cracker factory.
Last year, the Midway Chamber held an event at the newly renamed Prior Works Building. Originally built in the 1880s, the building has created agricultural equipment and was home for many years to Silgan Container and the American Can Company. Today it's home to Flannel Jax's, an axe-throwing event company; Blackstack Brewing and TrueStone Coffee; the part mini-golf course/part art exhibit Can Can Wonderland; and many more tenants who want to have their office in a creative space.
The Minnesota Chemical Building will be repurposed after spending over a century manufacturing soap products.
Vandalia Tower opened in the old King Koil Mattress site in 2015, with more space for creative offices, an event space, and yes, another taproom (Lake Monster Brewing).
But don't think manufacturing is only a thing of the past in the Midway. In fact, parts of the Midway still contribute more to the city's commercial and industrial tax base than anywhere. Salsa Lisa, a company started when its founder started selling her salsa at farmer's markets, is now a national brand and located on Pelham. Deneen Pottery has been creating hand-thrown clay products since the 1970s and today employs over 80 workers on Endicott (in the same building as yet another taproom, Urban Growler). Two recent moves from other cities to the Midway's Energy Park Drive are going to help increase our commercial/industrial numbers. MISCO, a company offering audio solutions, recently moved from Minneapolis; Alula, a company offering smart security solutions, moved from Hudson, Wis.
These companies are just a few examples of the innovative products still being manufactured in the Midway today. Manufacturing not only helps create jobs in our community, it also helps the city's bottom line. A study conducted by the Saint Paul Port Authority states that industrial activity consumes only $0.60 to $0.70 in city services for every $1 in revenue it generates.
As you drive around our neighborhood, take note of the companies here creating jobs and products, and consider supporting local businesses. They do a lot for our economy and help make our neighborhood flourish.