Building a Stronger Midway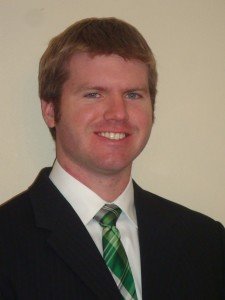 By CHAD KULAS, Midway Chamber of Commerce Executive Director
Recently, a group of community-minded people met at Urban Growler Brewing to talk about the merits of the part of Saint Paul west of downtown. Initially, they called it "Midtown" but the name may change, perhaps to "Capitol West."
At the meeting, as well as follow-up conversations, a diverse group of community leaders have participated which have included developers, small business owners, district councils, construction companies, nonprofits, elected officials and others from local government. The group is led by Dr. Bruce Corrie, a member of the higher education community and local community supporter. A steering committee is made up of community organizations including the Union Park District Council, the Midway Chamber of Commerce, local government, nonprofits and business.
What are they trying to accomplish?
The two big questions are 1) How can we encourage economic activities in the region? 2) How can we connect residents, especially low-income residents, to jobs and wealth building opportunities in the region?
How can they accomplish these goals? One viable option is a jobs board (or job exchange) where employers can search for job candidates and job seekers can find out what jobs are available. The exchange may also be able to connect with other job boards already in use. The exchange would be free to users and would feature resume uploads with the ability to receive notifications for new opportunities. A user could search for jobs by zip code or region, and resumes could get matched with jobs.
One potential benefit of the job exchange is getting more residents to work near their home. It is estimated around 32% of the employed residents in this area work in Saint Paul. Getting more residents to work in their community means reducing their carbon footprint, travel time to work and residents will feel a closer connection to their community.
Why focus on this area? There are an estimated 3,900 businesses with over 81,000 employees, with an annual payroll over $3.4 billion (in zip codes 55103, 55104, 55105, 55108, 55114, 55116 and 55117). It includes major commercial corridors including University Ave.and Snelling Ave., and major redevelopment sites including the Ford site and near Allianz Field. The area is diverse (35.5 percent minority) and 46 percent of the residents rent.
Being able to connect more businesses with residents can help raise income levels and create more stability. Another point of interest for the Midtown group is to help job seekers acquire skills which will lead to career advancement.
What's next for the group?
• Getting into more detail on how to better connect job seekers with local employers.
• Determining what the job exchange needs in order to be successful and get it functioning.
The group will be meeting again in the coming month – those interested in learning more or wishing to participate may contact Dr. Bruce Corrie at brucecorrie@gmail.com.