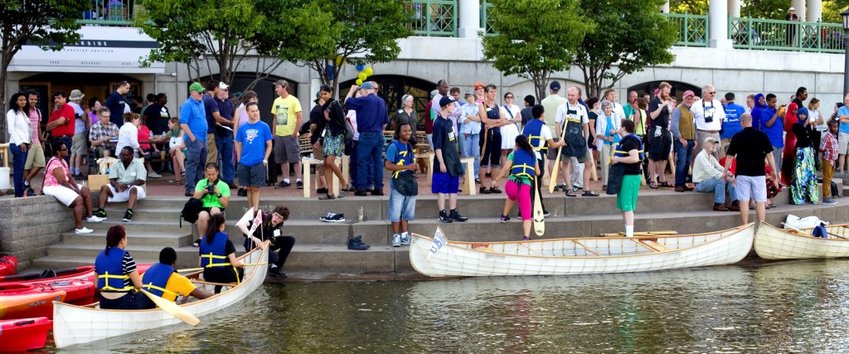 Article and photos by MARGIE O'LOUGHLIN
Urban Boat Builders, a youth development program that uses boat building as a tool for positive change, held its annual boat launch on July 29 at Lake Como. With 20 years experience, Urban Boat Builders has developed a fleet of light-weight, durable, and beautiful water-crafts which are sold to support their mission and the youth they serve.
Urban Boat Builders was established on the premise that wooden boat building by small groups of at-risk teens is an effective tool for youth development. Since 1995, they have built over 200 boats, worked with more than 3,000 youth in sixty different agencies, juvenile corrections programs and schools—and hosted 100+ apprentices.
Photo above: The launch attracted hundreds of supporters and interest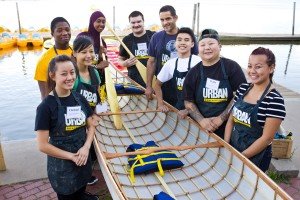 Photo left: Members of the summer work program displayed one of two canoes they built together. (Photo by Margie O'Loughlin)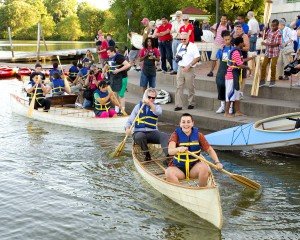 Photo right: Eleven boats in total were launched July 29 on Lake Como in a stiff breeze. St. Paul Mayor Chris Coleman paddled in the stern behind Lily, one of this year's apprentices. (Photo by Margie O'Loughlin)