By JAN WILLMS
(All photos submitted)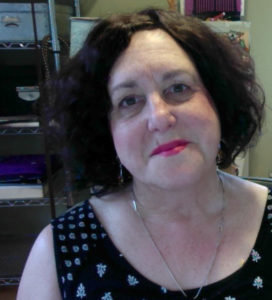 Local filmmaker Barbara Wiener (photo right) can add to her resume that she helped to liberate an African country. This accomplishment comes as part of her journey on the path of making sentencing films.
Wiener has been a filmmaker and teacher for the past 30 years. She has worked in public television and currently teaches film at Film North, 550 Vandalia Ave., and at North Hennepin Community College in Brooklyn Park. She also founded TVbyGIRLS, a nonprofit that collaborates with and mentors teen girls using the tools of filmmaking to develop critical thinking, leadership, and social change film work.
She did her first sentencing film in 2014. She has completed two more.
"They're called sentencing films because they are used in sentencing," she said. "In general, it's not a trial. The defendant has already said yes, I am guilty of the crime. All the legal arguments have already been made, and now it's up to the judge to sort through all the information for both the prosecutor and defense attorney."
Wiener explained that the films are usually created for the judge to view to get the perspective of the defendant in the case before pronouncing sentencing.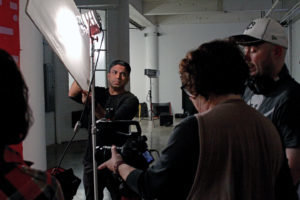 "The first one I did, I knew the lawyer, Robert. His son had been in one of my films. Robert was one of the lawyers defending five Gambian American men," Wiener said. The middle-aged men had been part of a small coalition of Gambians living in America who planned a bloodless coup of the Gambia government after their countrymen had been living under a brutal dictatorship for 21 years.
"I had never heard of The Gambia (officially the Republic of The Gambia) and did not even know where it was," Wiener recalled. It is the smallest country in continental mainland Africa, and in 1970 The Gambia became a republic within the English Commonwealth and established as a democracy.
But in 1994 Yahya Jammeh overthrew the government, became the new leader, and banned all opposition political activity. Jammeh turned into a brutal dictator, according to the accounts of The Gambian people and based on his own words, caught on video. Reporters were jailed and tortured, as were his political enemies or anyone who disagreed with him.
Gambians in America had appealed to the US State Department, European Union, the UN, and the African Union; anywhere anyone would listen. It seemed that no one cared, according to Wiener.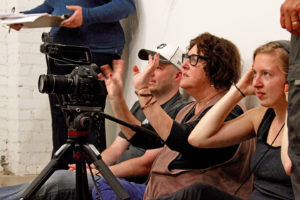 The coup by Gambian Americans was not successful. Wiener said she learned they had been betrayed, some killed and the rest ran for their lives back to the United States.
"They violated a US law written in 1874 called the Neutrality Act that makes it illegal for American citizens to take up arms against a county we are at peace with," Wiener explained. The FBI charged them with a federal crime, and the men were facing up to 30 years in prison.
Wiener met with the lawyers and looked at the charges. The attorneys admitted the men had broken the law, but they were good people. "I don't think it matters whether they are good people," Wiener told them. "I think we have to do a film where we get the judge to feel like he is walking in their shoes…they were doing what early Americans did, saying no to oppression."
In this film, Wiener never interviewed the defendants but instead, with an assistant, went to five different states and talked to Gambian Americans who could describe the imprisonment, the torture, and the fear The Gambian people had lived under for the past 21 years. She was also able to obtain videos of Jammeh describing his acts of violence and even footage of his guards beating up American citizens in Washington, DC, who protested during a visit he made to the United States.
The one-hour film, "The Pain of a People," was entered in evidence and shown not just to the judge but to the courtroom. After viewing the film, the judge in the case asked for an extra day to make the sentencing decision.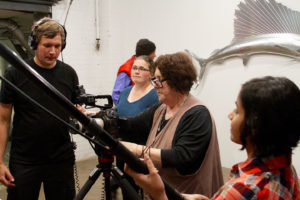 "The longest sentence given was nine months, and some were given parole," Wiener said. Although the coup had not worked, the bravery of those involved was celebrated, and within a year The Gambia was liberated. Jammeh had been defeated in a fair election, and when he refused to give up his power, the African Union stepped in and escorted him out.
"The Gambia is still struggling," Wiener said, "but it is a democracy again. It shows the power of courageous heroes. If you can hear a story of people willing to be heroic, then people gain hope, and they can be heroes, too."
Wiener was again called by her lawyer friend about another case, a man who had a wonderful career, beautiful home in the suburbs and a great family with two sets of twins. But he risked it all to go to the Dark Internet and view child porn, and he was caught in an FBI sting. He was removed from his house immediately, and his children were not allowed to see him.
"He was not a pedophile and did not hurt his children, but he did something terrible because children were hurt somewhere who were in these pictures," Wiener said. But his children wanted their voices heard. This was the guy who went to all their sports events, supported them and was the guy they adored. They felt no one was listening to them.
"I was called in to work with the kids," Wiener said. "I interviewed them and captured each one of them and how they felt, got their family interactions. The goal was for them to have a voice, and work that into the sentencing so they would not be completely isolated from their dad."
He was sentenced to three years. The tragedy was compounded when the mom fell and died from a hemorrhage while doing laundry in the basement six months after he went to prison.
The children were left without either parent.
"I wouldn't have done a film for the father, because I wouldn't do something that would support a person watching child pornography, but I felt it was really important to do that film for the children."
Wiener recently completed another film in which she interviewed a defendant who had admitted his guilt and did not repent. The case is so current Wiener cannot discuss the details.
"This is the only one in which I have interviewed the defendant," she said. "He told what happened, what his experience was, what he did and why. It is important if you break a law that it has a component to it," Wiener noted, "that takes a look at a bigger law and morality of choice."
Wiener said that she gets very drawn into the story when making these sentencing films. "I try and communicate the truth of whatever is the subject," she said. "I feel strongly about people and their stories, and the flip side is I get very involved."
Putting out real stories that resonate and are about how people are resilient in what they do is Wiener's goal. She said she has always had a passion for social justice and hopes to continue creating sentencing films along with all of her other work.
"Unless you really think about the emotional aspects in telling a story, you end up with cat videos," Wiener commented with a smile. "Those may be fun, but we need people telling real stories with skill."
Wiener said her father once told her she was too sensitive, but she said she feels very strongly about the kinds of films she does and feels very connected. "I don't know if that makes me a better filmmaker, but it makes me a happier one," she said.