Series emphasises equity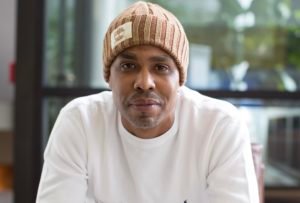 Richard Lemore II will speak about "Our Justice System and Racial Equity" during the Sunday Series on Oct. 25, 1-2:30 p.m. via video conference or telephone. Events are free and open to the public.[/caption]
The Como Community Council's Sunday Series returns this month with topics being explored by the district council's Anti-Racism Work Group. The next presentation, on Sunday Oct. 25, is "Our Justice System and Race Equity."
The presenter is Richard McLemore II, who is a Circle Keeper with Saint Paul's "ETHOS" diversion program, was director of Ujamaa Place (a culturally-specific organization focused on young black men involved with the criminal justice system), and is a board member for We Are All Criminals and the Dispute Resolution Center. Among other restorative justice activities, he leads workshops on mental and emotional healing for practitioners at state and federal prisons, juvenile facilities, and county jails across the nation.
Details: Sunday, Oct. 25, 1-2:30 p.m., via video conference or telephone. Sunday Series presentations are free and open to all; to join in, register in advance at www.district10comopark.org/sunday.html. We'll send you access information shortly before the presentation.
Seeking neighborhood fun in a frightening time
Covid (boo!) makes it risky to gather as a community and enjoy traditional Halloween. But it doesn't outlaw Halloween fun. So, as a respite in these scary times, the Como Community Council is encouraging friendly neighborhood competition. We are challenging neighbors to get together (from a distance, of course), get as creative and spooky as they dare, and decorate their street! Here's how it works:
• Now: Sign up at www.district10comopark.org/spooky.html. This can be one house or the entire block.
• Beginning Oct. 19: Check District 10's website and Facebook page for a map of all participating houses and streets! Take a stroll or ride, and enjoy our community's creativity.
• From Oct. 19-Oct. 28: Vote for the Neighbor's Choice Award.
• Friday Oct. 30: We'll announce winners, reward them with appropriately themed cookies, and celebrate them on the D10 website, Facebook page, and in our newsletter.
Review parking lot plans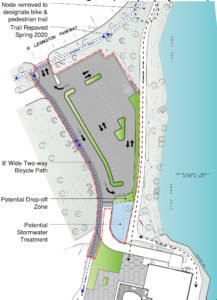 Saint Paul Parks and Recreation is looking for more feedback on its design ideas for rebuilding the parking lots outside the Como Golf Course and the Lakeside Pavilion. It now has an interactive map that community members can use to enter comments and suggestions. You can access the map through the project's web page: www.stpaul.gov/comoparkinglots.
The proposals go beyond repaving and restriping the three lots. They include better stormwater management, better routing of pedestrians and cyclists near the Pavilion, and even a boat launch into Como Lake. Parking lot reconstruction is scheduled for late summer 2021. You can get more background on the project on District 10's website: www.district10comopark.org
Downtown decisions
• Ramsey County is contracting with the Best Western hotel in Bandana Square for up to 80 rooms to provide emergency shelter to homeless people who had been living on the street. The county is using this site exclusively for couples and women under age 55 who are referred specifically by case managers. The contract with the hotel runs through the end of 2020, and is part of a county initiative to use hundreds of vacant hotel rooms to provide socially distanced shelter. This is different from the county's ongoing efforts to explore opening a family shelter in the Cameroon Community Center space, also in Bandana Square. (County Commissioner Trista MatasCastillo will discuss the county's efforts at the monthly meeting of the Como Community Council board at 7 p.m. Oct. 20.)
• City council has approved a concessions contract for Como Park Pool with Be Graceful Bakery and Catering for the 2021 season.
• Saint Paul approved two sets of conduit bonds, totaling $42 million, for Hmong College Prep Academy's proposed middle school addition on its Brewster St. campus. One set of bonds is through the Port Authority, the other is through the Housing and Redevelopment Authority. About $26 million is for new construction; the rest refinances previous bonds issued on behalf of the charter school. Construction is scheduled to begin in mid-November.