The Hamline Midway Coalition is exploring the opportunity for community members to come together and invest in commercial real estate through a Real Estate Investment Cooperative (REIC). A REIC allows for residents to become members and pool their dollars and invest in commercial and residential real estate projects; Hamline Midway will be focused on commercial real estate.
Hamline Midway officially launched its REIC engagement efforts in mid-August and already has over 50 people ready to become members and invest.
For Hamline Midway, there is an opportunity to capture the energy and resources of neighbors to work together to preserve and incentivize a curated mix of diverse businesses in our community.
The organizers will continue early outreach and engagement through October to assess feasibility and identify a steering committee. The plan is to start accepting pledges as early as late winter, 2020.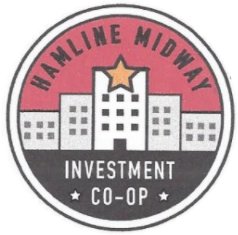 Hamline Midway will not be the first REIC in the country; in 2011, Northeast Minneapolis started a REIC and nationally there are REICs around the county including New York and California.
Existing REICs point to local control of real estate decisions and incentivizing small local businesses as being the main reasons for starting an investment cooperative. There is the potential for investors to see a return on their investment and additional benefits include providing an opportunity for everyday people to learn about investing and make decisions about their neighborhood.
This effort received technical and financial support from Creative Enterprise Zone and Council Member Mitra Jalali's office. For more information about the initiative or to get involved, check out the Hamline Midway Coalition website: https://www.hamlinemidway.org/investment-coop