By CHAD KULAS, Midway Chamber of Commerce Executive Director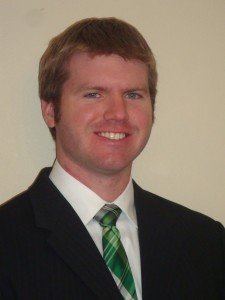 I'm writing while my family visits my mother-in-law in Wyoming. It's a wonderful place to visit, and very different to our lives in the Midway. We are interested in places and things the locals take for granted, like mountains, horses and wide open spaces.
But we should take a step back and be wowed and fascinated by the sights we see at home. Whether entertaining an out-of-town guest or just being a tourist in your own town, what are the places we take for granted?
Prior Works at 755 Prior Avenue is a wonderful place to take visitors or just yourself. Can Can Wonderland is not just an ordinary mini golf course as it's also a fun, funky art exhibit with an old school arcade. In the same building you can throw some axes and play other lumberjack-style games at FlannelJax's. If you haven't thrown an axe at a large, wooden dart board, put in on your list of things to do soon. Even those who are unsure of trying have a great time. You can also start and end your day at the same spot at Prior Works- at the BlackStack Brewing space, which is now partnering with True Stone Coffee so it can be a coffee shop by day, and taproom by night.
Another new hot spot is on the cultural side- the new Bell Museum. Now on the Saint Paul campus, the museum offers a planetarium as well as natural history. You'll learn more about Minnesota and about the far reaches of our galaxy.
If you want to show an out-of-town guest around, you can start your day at Groundswell where they can see some fun Minnesota-themed artwork, buy gifts about (or in the shape of) Minnesota and get the famous Minnesota cookie. Groundswell also partners with HWY North, and sells local artists ranging from jewelers, potters, authors, wood carvers and more.
Visitors will also be impressed with the local cuisine and all the cultures represented on or near the Green Line. We have taken guests to Bole so they can try Ethiopian food, and others to Vietnamese restaurants so they can try some of the best pho in the world.
The Minnesota State Fair may have just ended but the Fair has events throughout the year. Upcoming events in September include an antique show, a children's consignment sale, a dog show, an Arabian horse show and many more – just in September alone.
Another jewel we take for granted is the State Capitol building. Considered by many as one of the most beautiful capitol buildings in the country (have you seen the North Dakota State Capitol?) tours are available to learn more about the history a self-guided tour wouldn't tell you.
Next time you're looking for something different to do, look around the neighborhood. Not only would you save travel time, you can help support your local businesses.